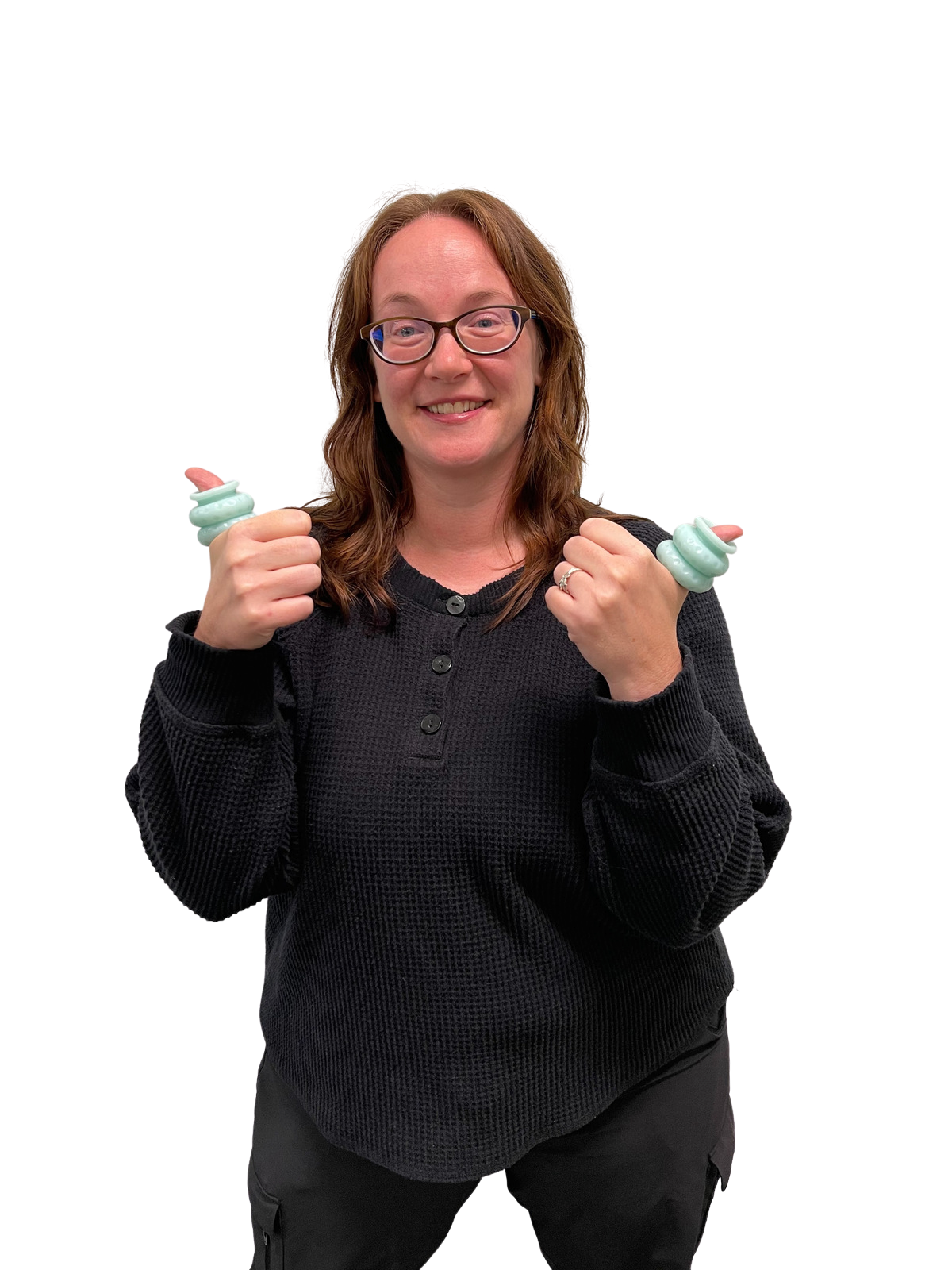 What got you interested in pelvic health?
My personal journey with a lot of the issues we treat here in the pelvic health clinic led me to be interested in working with this population. It is also the perfect combination of my yoga and massage background!
What are some of your top favorite patient populations/conditions to treat?
I love helping people live their fullest life and treating the wide variety of populations we see here at the clinic.
What's your favorite comfort food?
Italian food and Indian food are equal favorites!
Favorite TV binge?
Ozark
Favorite indoor or outdoor activity?
Hiking in the woods
What's your guilty pleasure?
Sitting on my back porch in the fall enjoying a craft beer with my husband and my adorable pitbull Lucy